How to Setup Digital Ocean to Host Your Feed
Use this link to support Sovereign Feeds and setup your Digital Ocean Account
Using this link will give you two months of free hosting. If you decide you don't want to continue, you can cancel your Digital Ocean account without being charged. After you've spent $25, Digital Ocean will send $25 to Sovereign Feeds, so you'll also be supporting my work.
After you've clicked link, you'll be taken to a sign up page. Choose your preferred sign up method.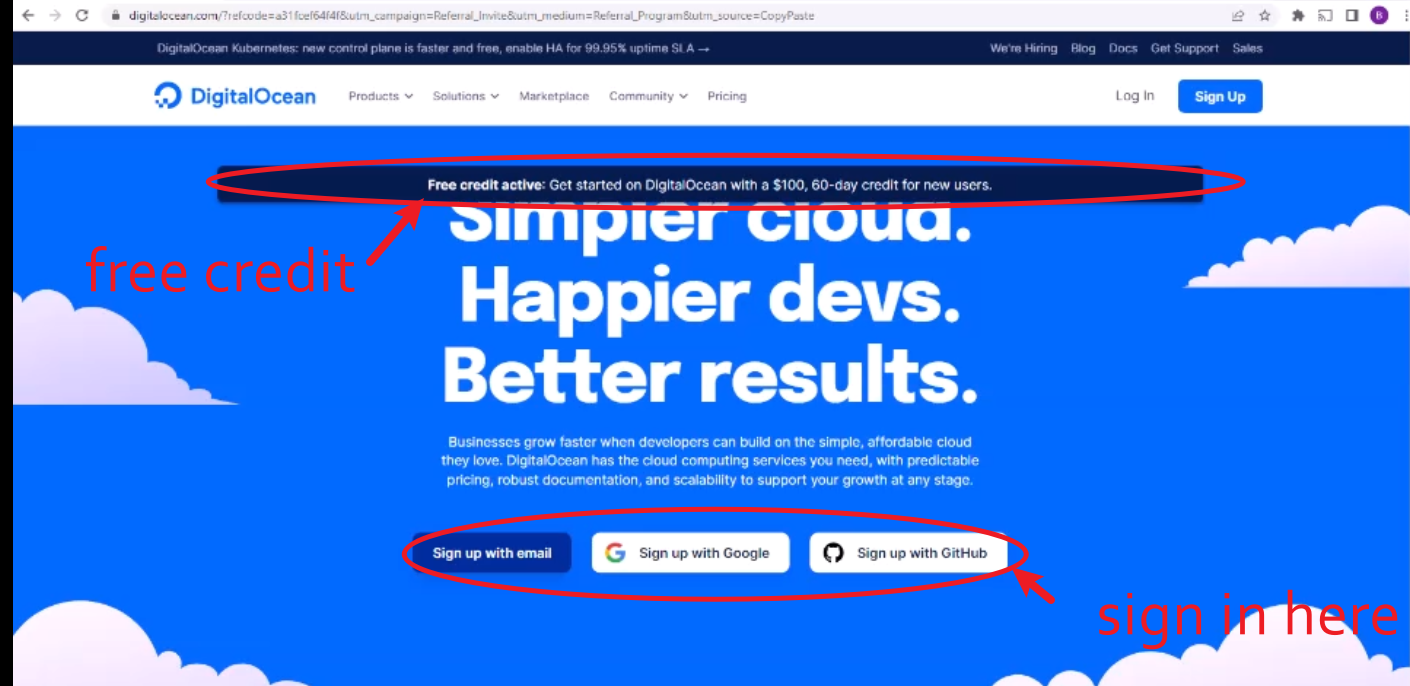 Then Confirm you email address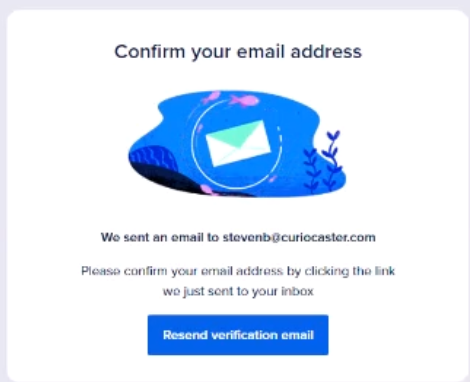 then add a payment method.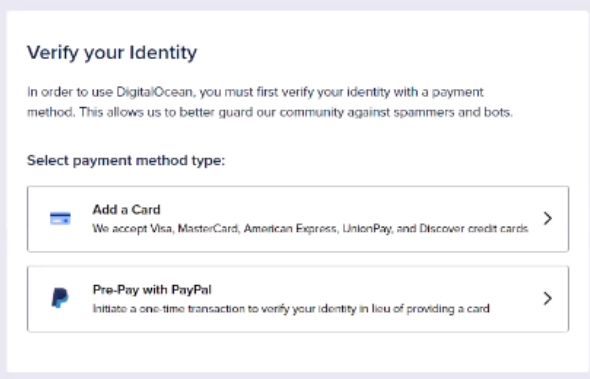 Once you're setup, click on Explore our control panel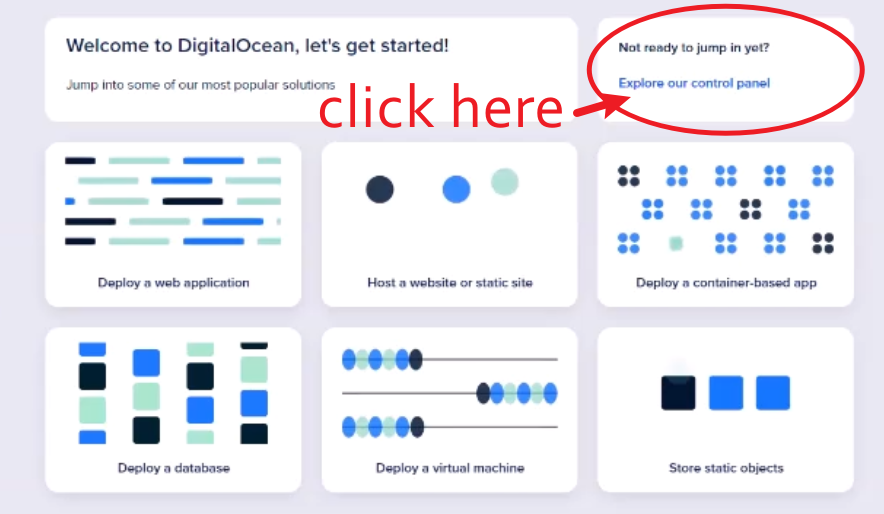 Then click on Spaces in the left hand menu

Click the Create a Space button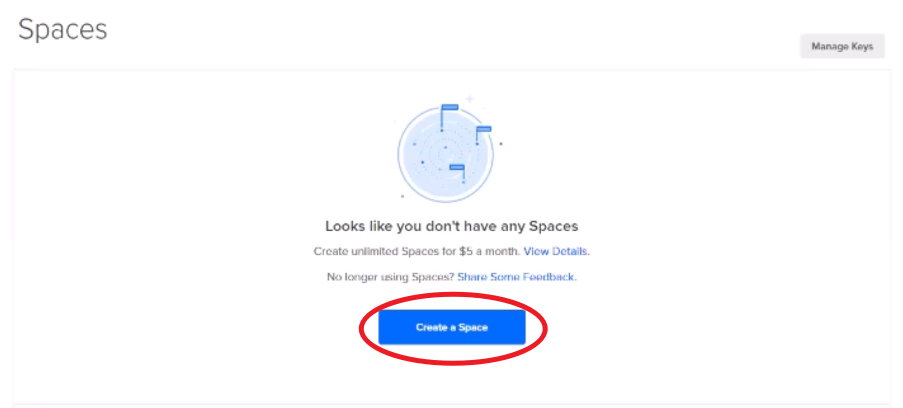 Choose a Data Center closests to to you.
Although not strictly necessary, having a CDN will save you money and make delivering your feed faster.
Click the Enable CDN Button and set the Edge Cache TTL to 1 day or 1 week depending on the frequency of your feed.
Keep the Restrict File Listing button clicked.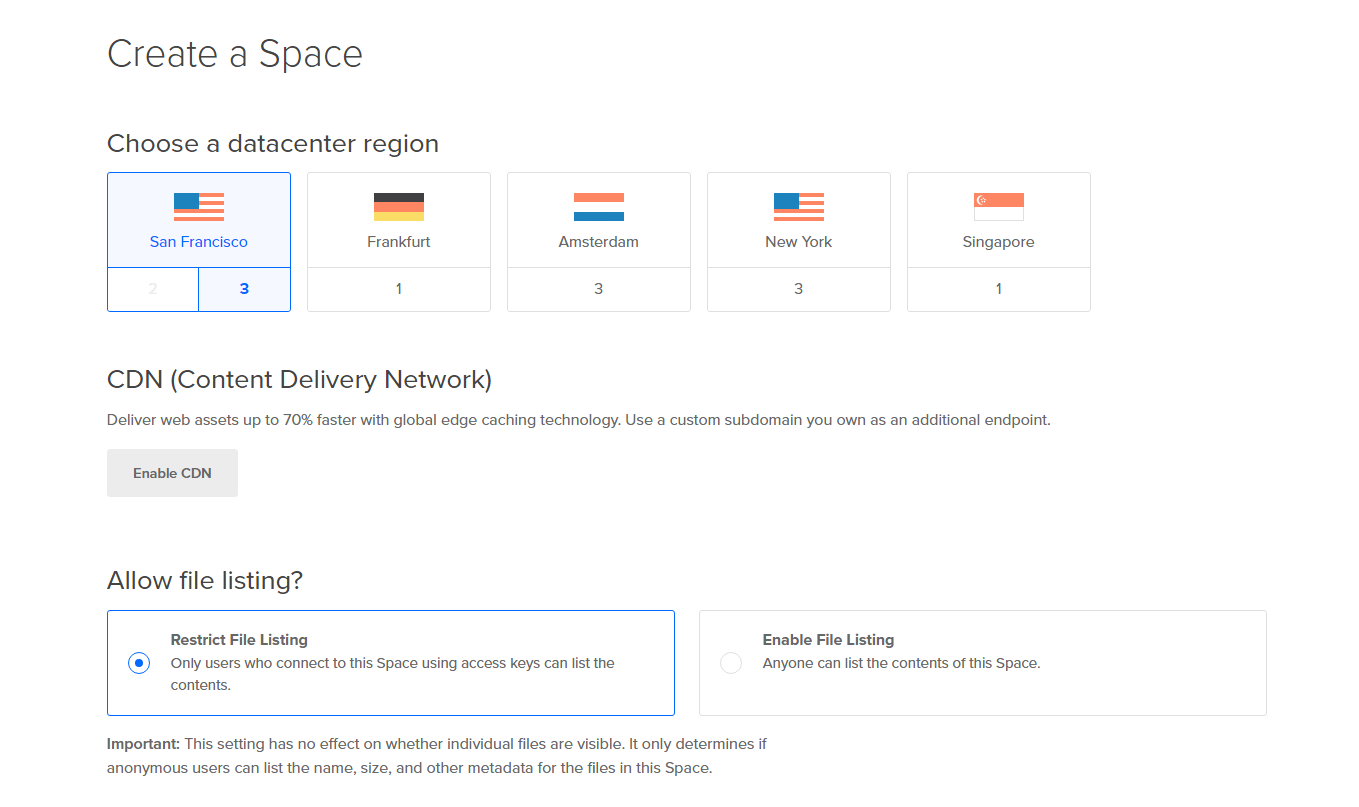 Finally, pick a unique name for your space.
Once everything is complete, the Create a Space button will turn green. Go ahead and click that button.

In a new tab, open up Sovereign Feeds, make sure you're signed in, click your feed, then click on Web Hooks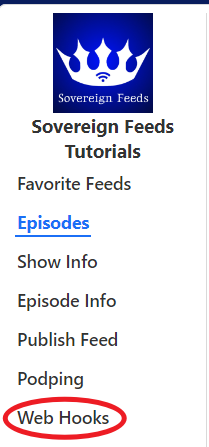 Click on Digital Ocean to expand it. Click on Enable Digital Ocean, then add your Bucket Name and Endpoint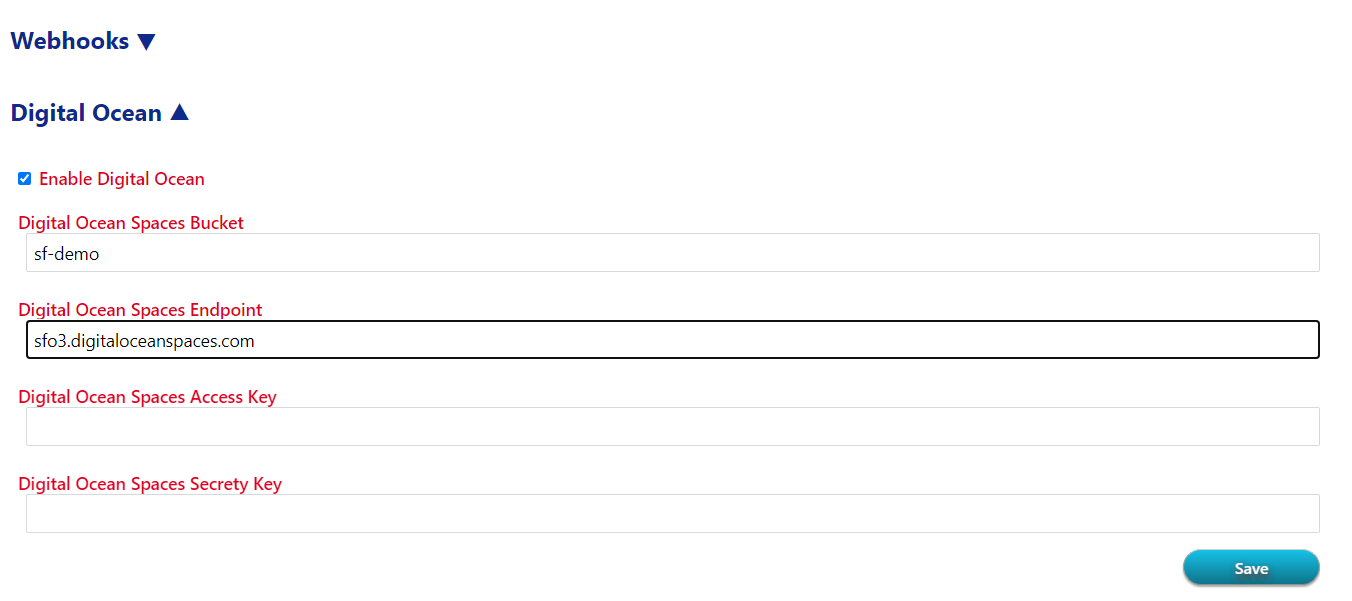 Your Bucket is found on the Spaces drag and drop screen.
Hover over Endpoints to get your end point.
Copy the URL, and remove the https://bucket-name from that link, then paste it into Sovereign Feeds

Back in Digital Ocean, click the API link in the left hand menu.

Click on the Generate New Key Button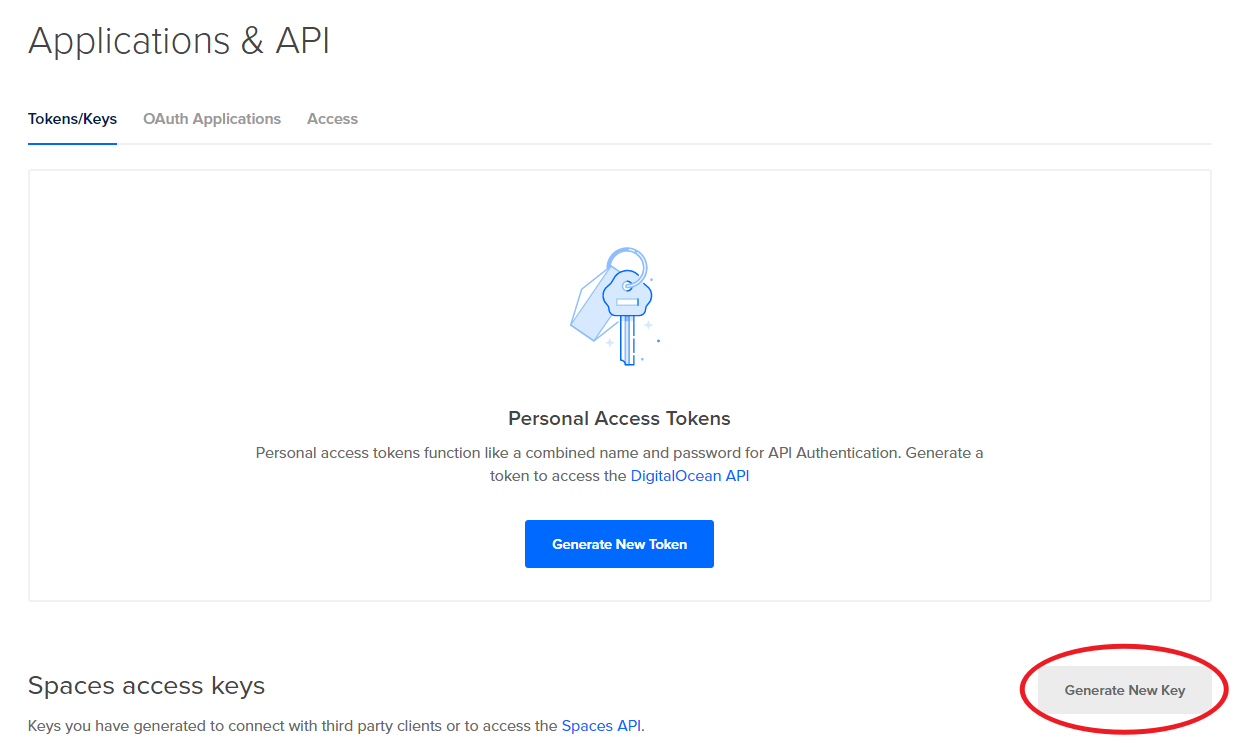 Pick a name, then click the blue checkmark.

This is the only time you'll see the secret. If you mess up and don't save the secret properly, just Generate a New Key.

Copy the Access Key and the Secret Key, and paste them into Sovereign Feeds, then press Save.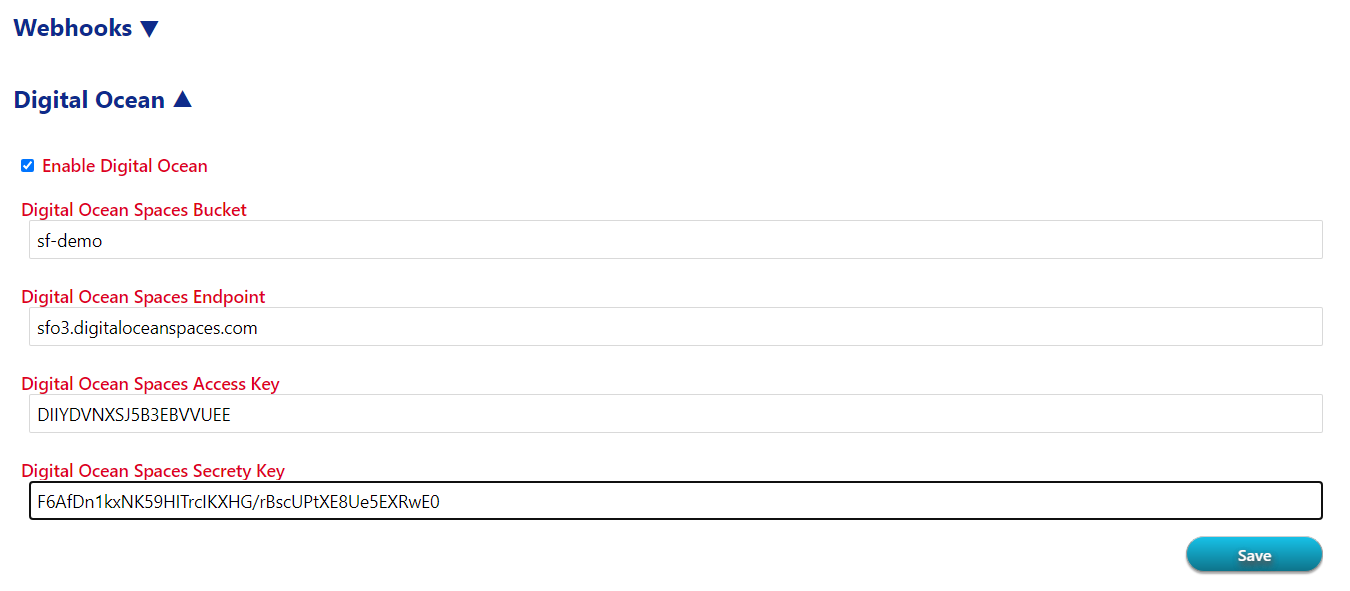 Now click on Episode Info in the left hand menu. If you see an Upload button next to Episode Art, you're all set.
Click the Upload button and you should be able to upload your files direct to your Digital Ocean Spaces.